They say I have ADD but I think they're full… oh look, a kitty! Funny and humorous Attention Deficit Disorder T-Shirts & Gifts. Keep in mind that you have the option to change the background color on most products.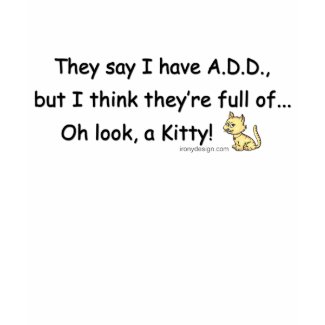 Featured Products with this funny ADD saying:
2 Responses to "ADD Kitty Humor T-shirts & Gifts"